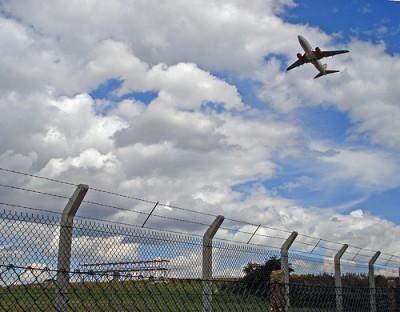 London Luton Airport (IATA) has excellent connections with key towns and cities across the country. Arrive at by bus and you have almost door to door service but be dropped off by a friend - walk an extra 30 seconds to the entrance - and hello - ! Mmmm. However, once inside Luton International Airport the flat wide floor plan is inviting and user friendly.
With the "must have" M&S and WH Smith to scoop up your bottle of water, the concourse also offers variety of food options including snacks and a full bar from the open style, spacious.
You'll also find a beautiful Parisian style bar offering a selection of hot and cold snacks and a choice of wines from around the world.
Once checked in, take a simple flight of escalators to level 2, straight through security and voila, you have entered the international gateway!
Here you will find the typical homage to capitalism, but after wading through duty free shops & alike (some l might add have amazing bargains) you are greeted by the golden sun streaming through the massive windows.